Transportation & Maps
WALK. RIDE.
SCOOT. REPEAT.
Boise is one of the West's most walkable cities. There are nine hotels and nearly a hundred restaurants within steps of the city center. If you want to venture beyond downtown, you can grab a cab, Uber or Lyft, scooter, rent a bike or take the public bus.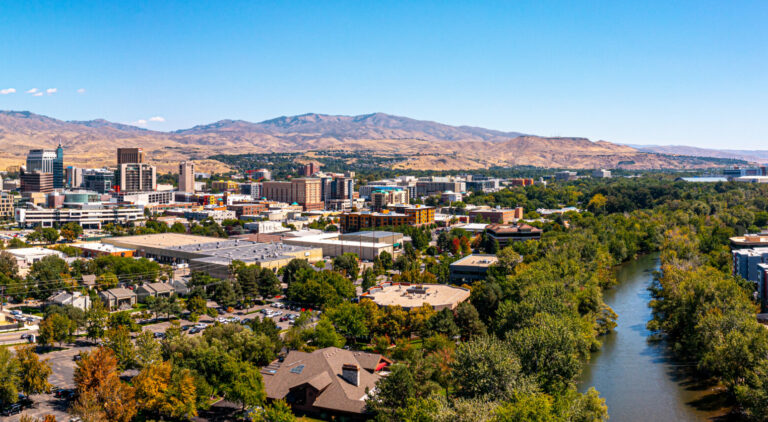 Getting here is Easy.
Boise is a convenient destination from almost anywhere via every major airline. Once you're here, the airport is only ten minutes from the city center.
Boise Airport
The Boise Airport, just four miles or ten minutes from the heart of downtown, offers nonstop service and numerous one-stop options for easy access across the country. Getting to Boise has never been easier. For flight status and transportation information, visit iflyboise.com.
Nonstop Routes
Boise offers nonstop service to 26 destinations, which are highlighted in blue on the map below.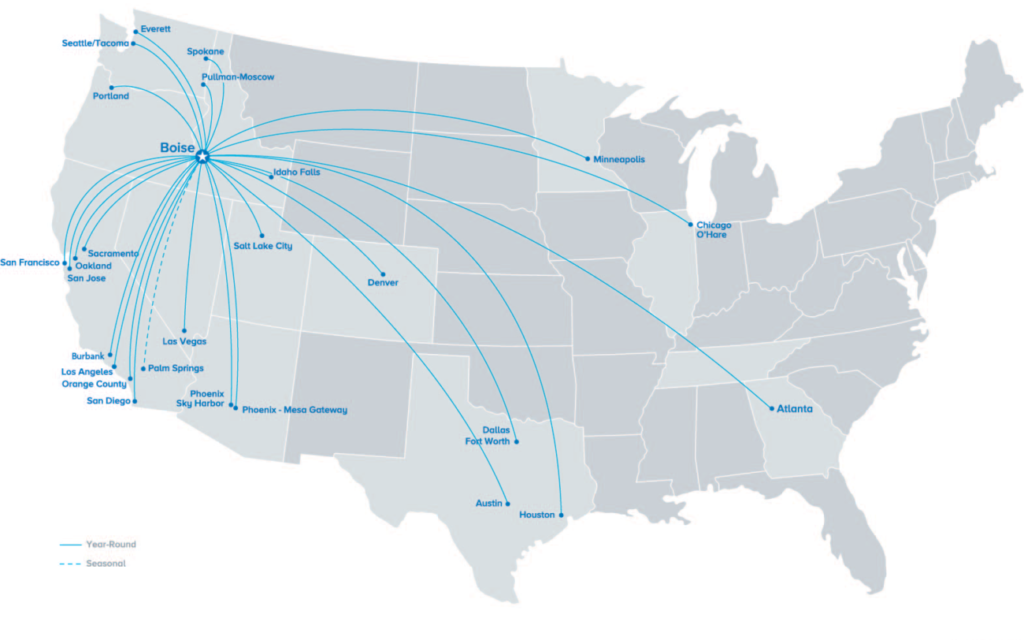 Alaska Airlines
alaskaair.com | (800) 252-7522
Delta Airlines
deltaairlines.com | (800) 455-2720
United Airlines
united.com | (800) 864-8331
Allegiant Airlines
allegiant.com | (702) 505-8888
Frontier Airlines
flyfrontier.com | (801) 401-9000
American Airlines
aa.com | (800) 428-4322
Southwest Airlines
southwest.com | (800) 435-9792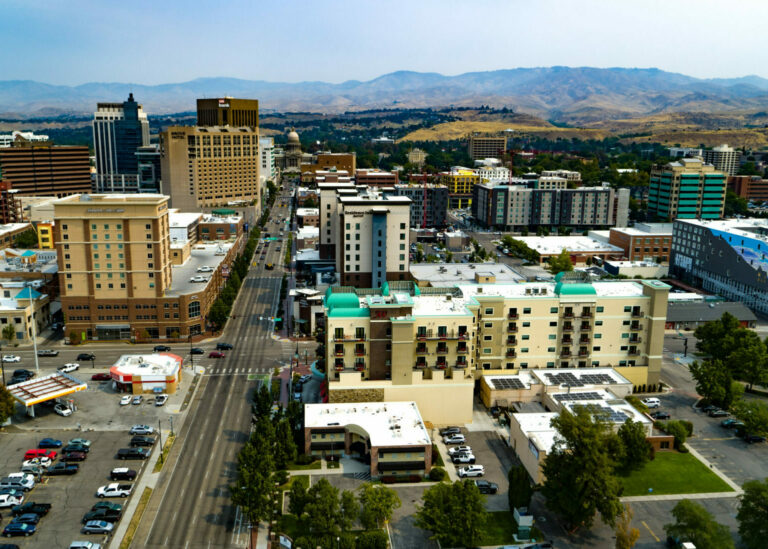 Use your Hotel as your Base.
Boise airport is only four miles from downtown. Much of the city is walkable from the city center, including the Basque Block, casual brewpubs, trendy bistros and all of downtown. Hundreds of trails are only minutes away from most hotels. How to get where you want to go simply depends on what you want to do.
ALL BLOGS
Search All Blogs
Categories
Family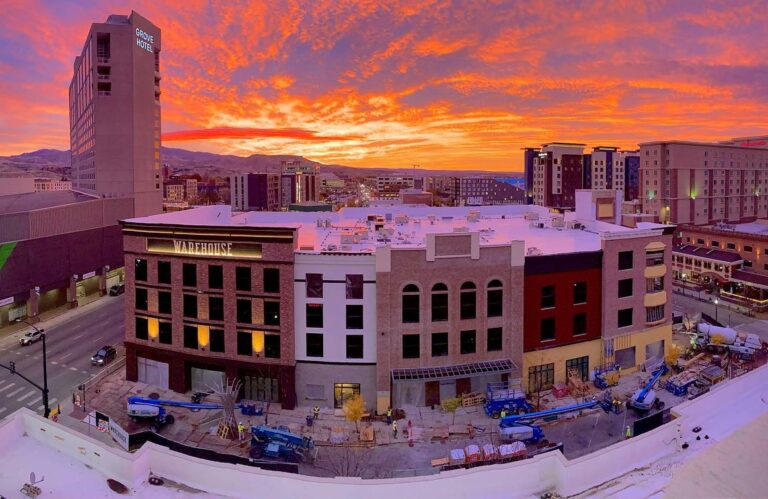 Beating the Summer Heat with Diverse Offerings in Boise
Fall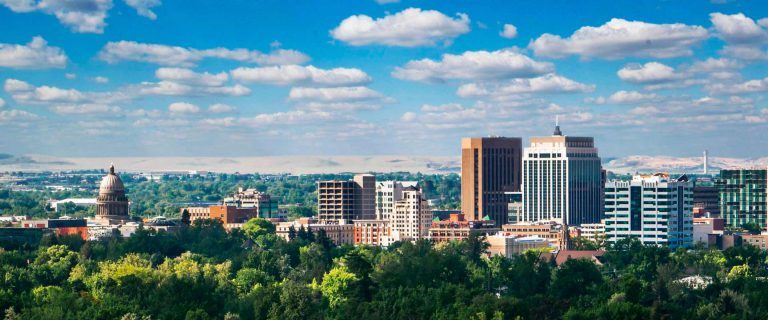 Top 8 Hot New Happenings In Boise, Idaho
Family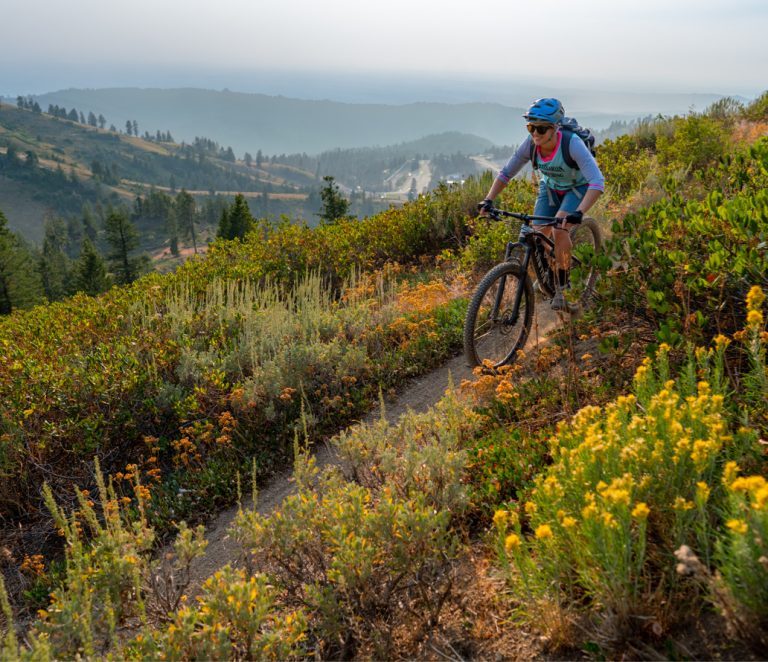 Boise is … Feeling Sporty
Download our free visitor's guide
DOWNLOAD
Sign up to receive the latest news.