About Boise
ABOUT BOISE
Boise, Idaho's Capital City, is as unexpected as it is beautiful. It's a rare blend of urban and outdoors with hundreds of restaurants, hundreds of miles of trails, a mountain-fed river running through the center of town and the nicest people you will ever meet. Boise is full of unique sites and attractions, unlimited recreation and a melting pot of culture. Our city is home to several Fortune 500 companies with national and international headquarters, sprawling high-tech campuses and a major university with a distinctive blue football field.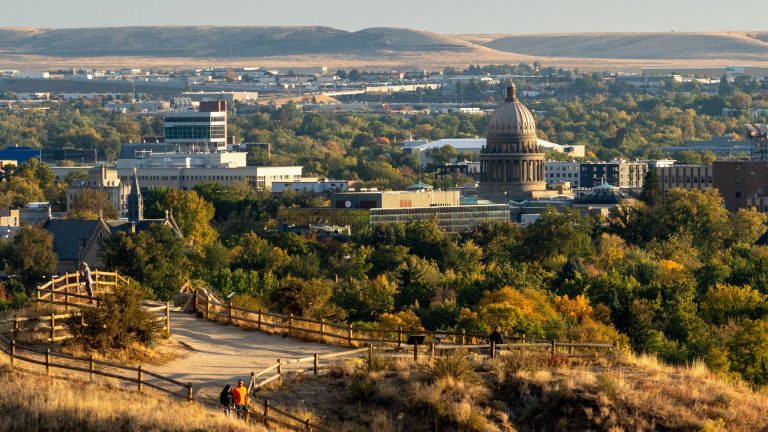 History
According to oral history, French-Canadian fur trappers named Boise in the early 19th century. The trappers, after crossing the hot, dry desert, crested a hill and, gazing down on the woods surrounding the Boise River, exclaimed "Les bois! Les bois!" ("Woods! Woods!").

Fort Boise was established in July of 1863 to keep peace in the mining camps. The City of Boise was established quickly thereafter and served as a service center for gold and silver miners in the nearby mountains and foothills. The wooded Boise River is now the scenic backdrop for the beautiful and popular Greenbelt path. So many species of trees have been planted that today Boise is known as the "City of Trees."
NEIGHBORHOODS
Boise neighborhoods are rich and full of culture.
EXPLORE
BOISE
North End
Boise's iconic North End has stunning tree-lined streets and historic homes. It's equally charming and trendy, and has easy access to trails, parks, restaurants and shops.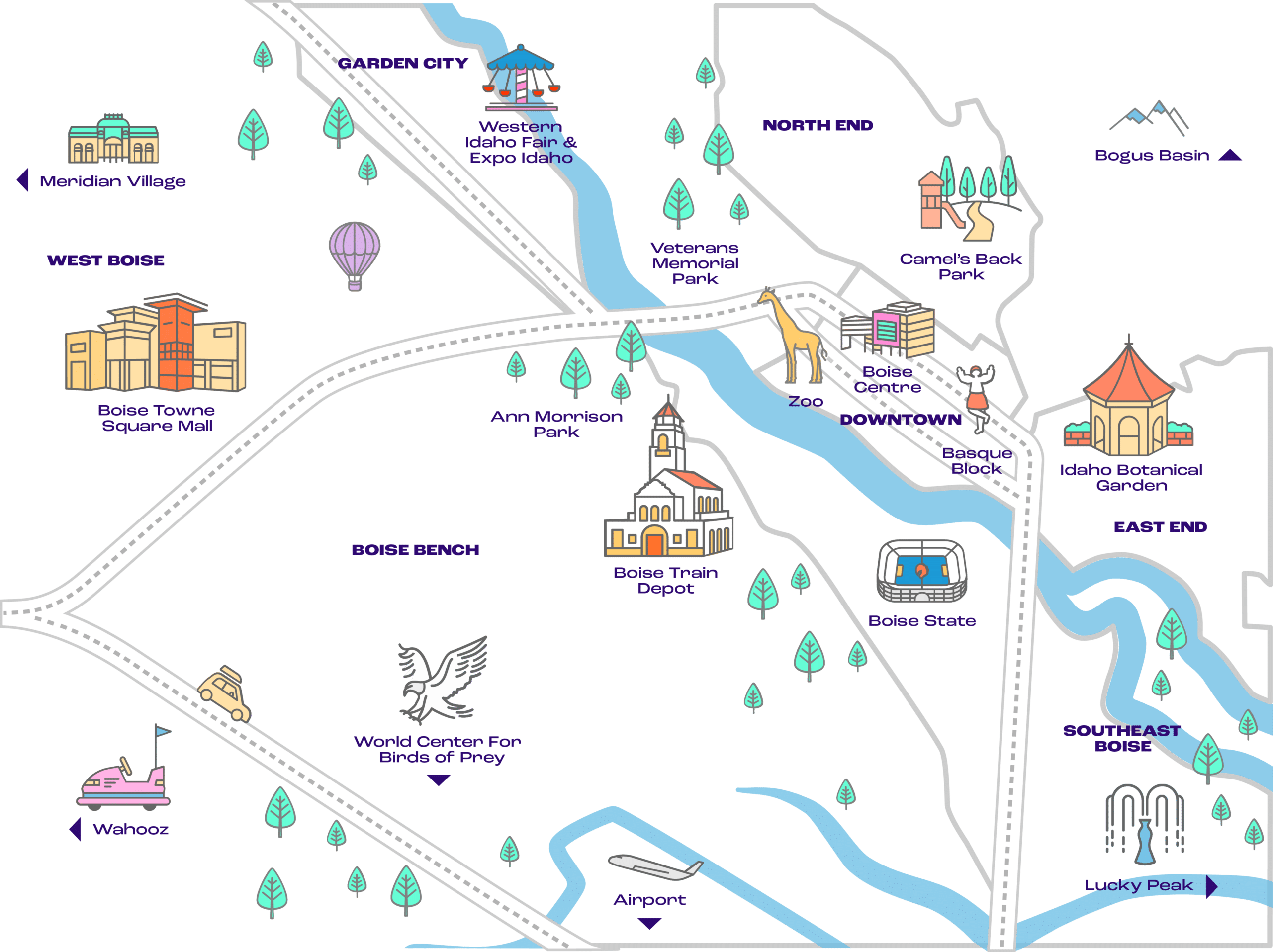 Download or request our free visitor's guide
CLICK HERE
Get the latest news about Boise