SPIRIT MOTHER + MÔS + Voidstrider
June 1 @ 8:00 pm

-

11:30 pm

MDT
Spirit Mother to play Neurolux on Thursday, June 1st
Duck Club Presents
SPIRIT MOTHER
with MÔS and Voidstrider
Thursday, June 1st
at NEUROLUX
$12 adv / $15 door
7:00pm doors / 8:00pm show
21+ (valid ID required)
Spirit Mother
Spirit Mother is a heavy rock band with their sound anthologized through a folk-informed and classical lens. Their dynamic and imposing wall of sound, coupled with a driving backbeat, grips througt atmospheric strings and haunting vocals. Initially from Long Beach,
CA, the band relocated across the United States residing in Buffalo, Los Angeles, and the high-desert of Eastern Oregon.
Originally formed by vocalist and bassist, Armand Lance, and violinist, SJ, their line-up has since solidified with the addition of their guitarist, Sean McCormick, and Drummer, Landon Cisneros providing a striking sound described by The Obelisk as lush and ranging, a "languid grunge blasted into outer space in the desert night".
Spirit Mother received critical praise for their first album, Cadets "a distinct chance we'll look back on this as an early gem from a band going places" – Sleeping Shaman.
This quartet often performs as a quintet with the use of two violins.
Violinist, Camille Getz, has become integral to their live performances.
Getz and SJ grew up as classical pupils under the discipline of J.
Bajorek – the inspiration for their concluding track on the band's premier album.
Most recently, the band released their latest single "Locust" and anticipates their debut European tour summer of 2023 with festival appearances at Metal Days, PALP, and Sonic Blast. An additional single is anticipated for this summer, with their sophomore album to follow.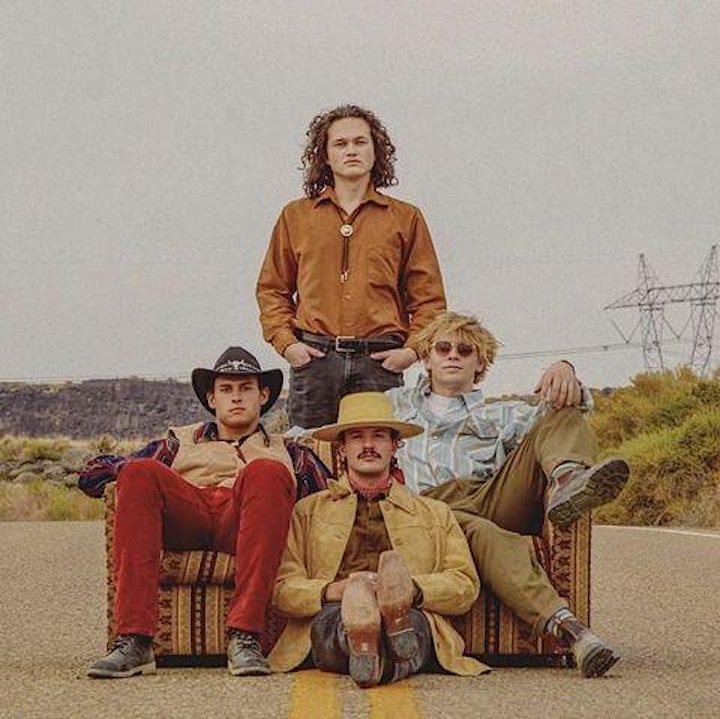 MÔS
MÔS is a strapping four piece from Nampa, Idaho. Whether it be in the studio or on stage, MÔS curates a psychadelic experience of high-desert rock through the tried and true combination of groovy bass, booming drums, powerful guitars, and soulfully strong vocals. After the release of their first studio album, "Assuming It's The End," MÔS has dug deeper into the fabric of Boise's local music scene. Seeking out further establishment as a powerhouse band, each member explores and discovers, with one another, the possibilities and potentials of their musical ability. The horizons grow ever broader – MÔS invites anyone who cares to join on the voyage.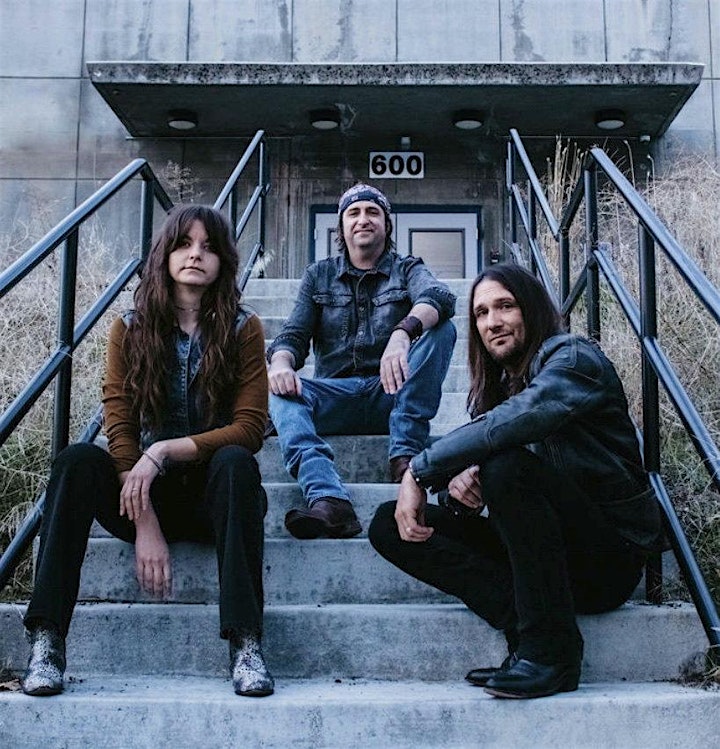 Voidstrider
Voidstrider, originally from Austin, TX, is a three-piece rock band composed of Clint Fischer (guitar, vocals), R.J. Fischer (drums), and Whitney Fischer (bass, vocals). Their sound, resonating late 70's to early 80's rock and metal, pairs crisp, prominent vocals with melodic guitar riffs, heavy bass lines, and rolling, driven drum fills.
Related Events