Flywheel Fest
September 24
@
4:00 pm
–
8:00 pm
MDT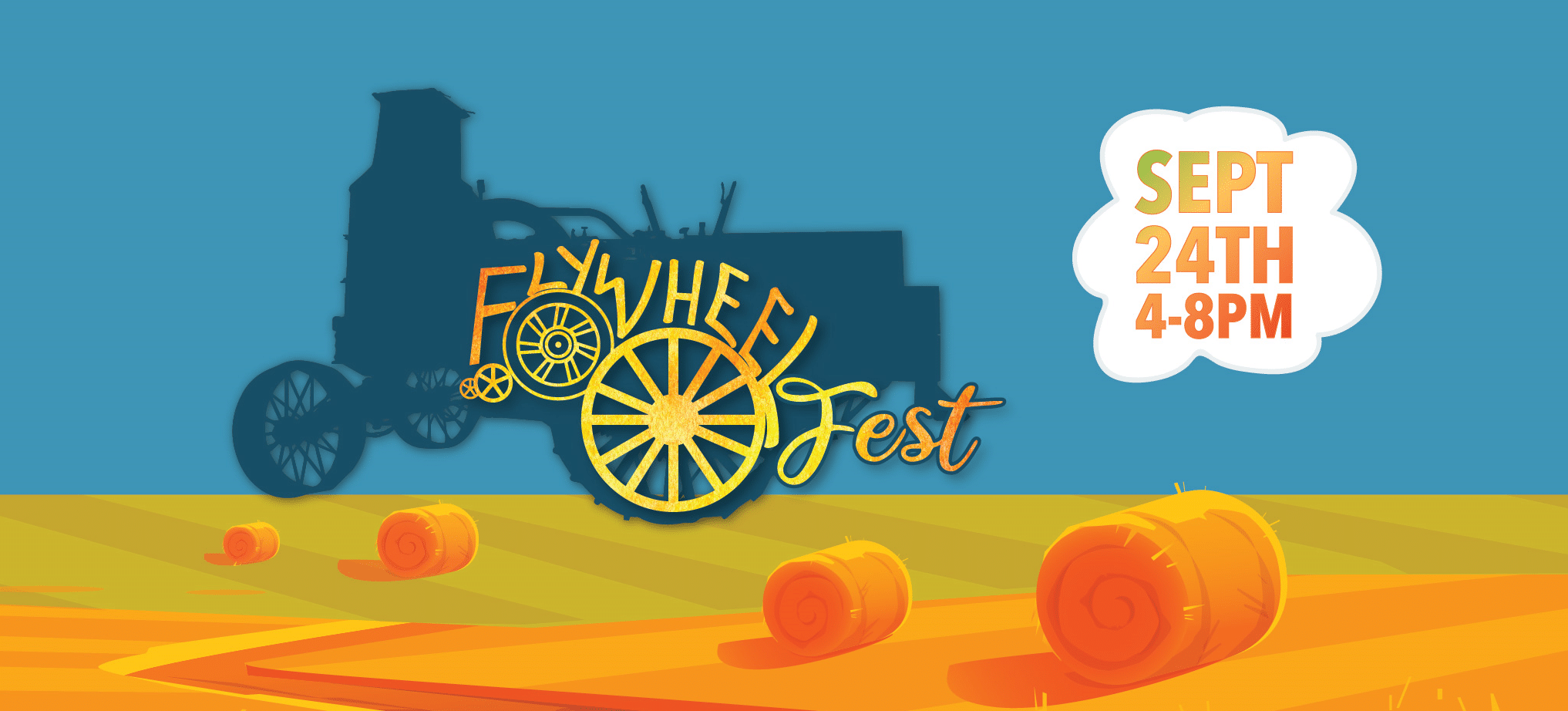 FLYWHEEL FEST SEPTEMBER 24TH, 4-8PM
We are gearing up for the second annual Flywheel Fest at JUMP. An agricultural fest filled with good old-fashioned games, food trucks, rides, animals, great music, and prizes. Free to enter & play.
September 24th 4-8pm
Celebrating everything agriculture and our special collection of vintage tractors, further honoring our roots as a non-profit of Simplot.
The Flywheel Fest marks the return of our dear old Kerosene Annie, a prized tractor in JUMP's collection, as she return from the Minnesota for the Rollag Western Minnesota Steam Thresher's Reunion where she was the belle of the ball. When she returns, we're hosting this celebration – even bigger than the one last year The Flywheel Fest.
We hope you will join us to welcome Kerosene Annie home and enjoy a spread of food, fun, and good old-fashioned games!
List of activities on September 24th:
Game Booths with prizes and Family Fun:
Carnival Games
Win prizes at our family-friendly carnival games set up in the JUMP Park during the Flywheel Fest. Attractions will include the Dunk Tank, Barrell Train, Ring Toss, Duck Pond, Frisbee Fling, and Cake Walk to name a few. Booths will reward winners with a prize for added excitement and competition!
Scavenger Hunt
A good old-fashioned scavenger hunt is set up for participants to find our Tractor Doctor who is hiding in plain site near our most-prized tractors! Pick up your first clue in the JUMP Lobby and begin your pursuit to find Doc Rob. Those who complete this challenge will be rewarded!
Community Tractor Build
Pick up a FREE pinewood derby tractor kit at JUMP. Sand, glue, paint and design a tractor that reflects you! Instructions are inside each kit to guide you or on our web site for more detailed instructions. Once finished, take a photo of your finished tractor and tag with #jumpboise. Be sure to bring your tractor to JUMP for a rip-roaring Flywheel Fest on Saturday, September 24th for competitions and fun!
Participating Vendors and Booths :
BUGS – Boise Urban Garden School
Idaho Bluegrass Association – music in the amphitheater 5–8pm
U of I Extension Master Food Safety Advisor Program – Fruit preservation demonstration teaching how to safely preserve food in the Share Studio
Food Trucks & Beer Garden in our JUMP Park
Related Events