Figure Painting Open Session – Long Pose
Recurring event
see all
September 3
@
10:00 am
–
1:00 pm
MDT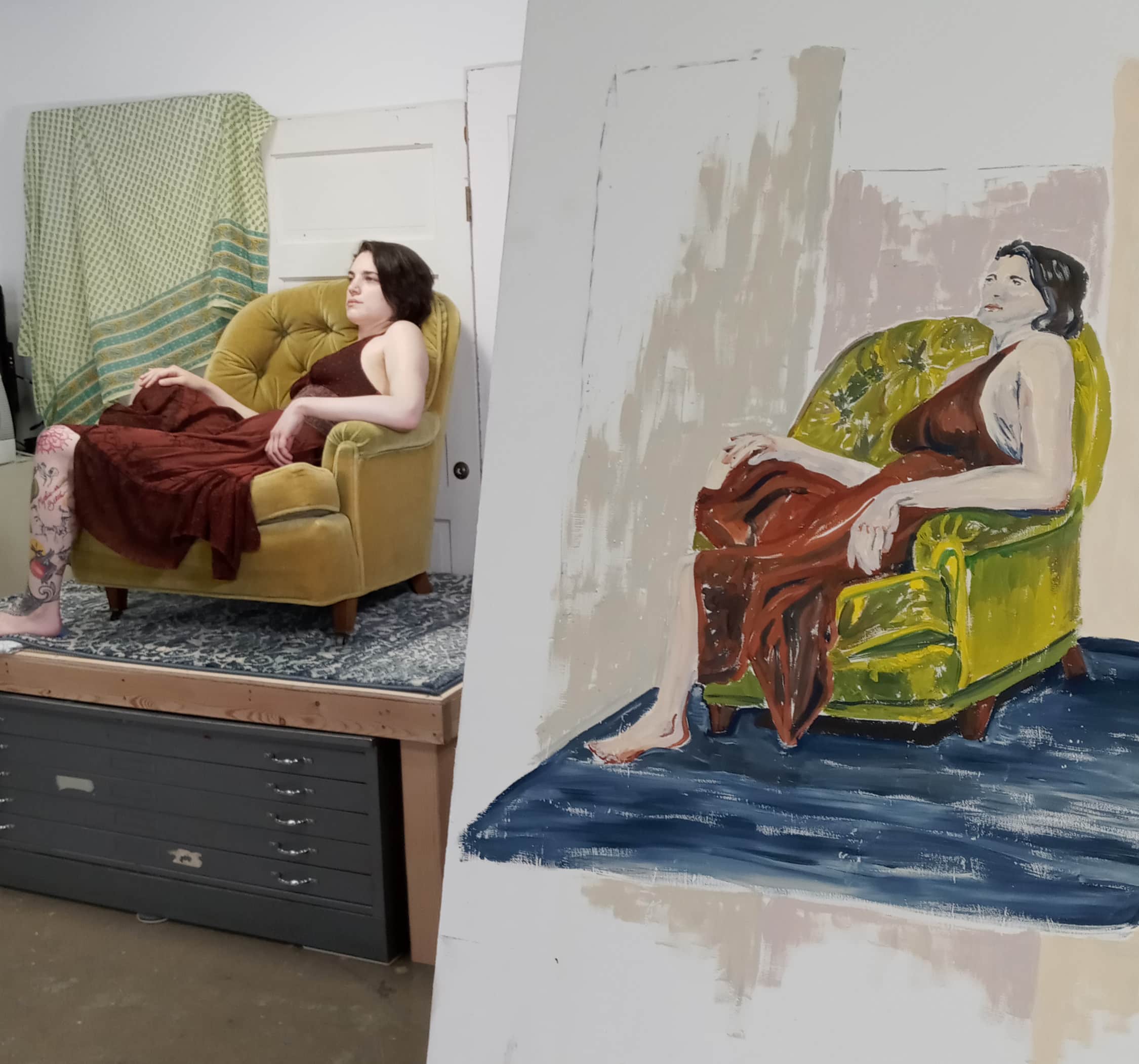 Bring your paints and join us every 1st Saturday of the month for a 3-hour single pose painting session from 10am-1pm! We have a wide range of models who pose for us to keep the subject fresh and inclusive. Models will be clothed in whatever way they choose. We welcome all ages, sizes, and genders. In the past, we've featured people from all walks of life, from college students and grandparents to burlesque dancers in full costume!
Each session will consist of a single, three-hour pose (with breaks). The final 5-10 minutes will be used for a gallery walk to view each other's work and share feedback and support. All levels and mediums welcome, no formal training is provided in this session.
We also have figure drawing classes on Tuesday nights and Saturday mornings with several poses per session.
Please bring the following with you:
– A canvas/paper to work on
– Your preferred medium(s) (watercolors, acrylics, pastels, oils, etc.)
– Any additional supplies you'll need (brushes, palette, etc.)
– Masks are encouraged within the classroom space
Optional:
– Your own music and ear buds
– Layered clothing, as the temperatures may be difficult to manage in the building
We will provide: –
Floor easels or table with or without an easel
– A small table for your supplies
– Stools/chairs for sitting
– A lovely space with appropriate lighting
– Model(s) with interesting fabrics/props/furniture, all on a lifted stage area
– Music (usually something relaxing, yet lively and modern)
– We do have some basic supplies in case you forget something
Scholarships for this and all of our other classes are available for those who otherwise would not be able to attend art classes, thanks to generous donations to our Art Start Fund. If you would like to make classes available to others, see our sponsorships page to contribute a monthly or one-time donation. Thank you for supporting (y)our commUNITY!
Related Events