AJJ + Open Mike Eagle + Foot Ox
July 19 @ 8:00 pm

-

11:30 pm

MDT
AJJ to play an all ages show in Boise on Wednesday, July 19th at the new Treefort Music Hall
Duck Club Presents
AJJ
with Open Mike Eagle and Foot Ox
Wednesday July 19th
at TREEFORT MUSIC HALL
GA $20 adv / $25 door
Rail Seating – $40
Table Seating – $50 ($100 tables)
7:00pm doors / 8:00pm show
ALL AGES
AJJ
AJJ frontman Sean Bonnette can summarize the band's new album, Good Luck Everybody, in a single sentence: "Sonically, it's our least punk record, and lyrically, it's our most punk record."
And indeed, Good Luck Everybody (January 17, 2020), the Arizona band's seventh album, stands out in their already diverse catalog. While still rooted in the folk-punk sound AJJ has become known for, the album is unafraid to delve into new territories that test the limits of what the band is capable of.
"I think it explores some of the weirder sides of AJJ, the more experimental leanings that we've had in the past," says bassist Ben Gallaty. Good Luck Everybody draws from a wealth of sonic inspirations, from Laurel Canyon folk-rock of the 60s and 70s to avant garde artists like Suicide, as well as some orchestral pop. There is even a piano ballad, the tragic "No Justice, No Peace, No Hope."
Lyrically, Good Luck Everybody is a change of pace from the idiosyncratic songwriting style Bonnette has honed over more than 15 years fronting AJJ. It still features his wonderfully weird turns of phrase and oddball word pairings, but this time, his thematic lens is more directly focused on the inescapable atrocities of the world around him. Longtime fans will recognize the album's social commentary as a return to their 2011 release, Knife Man, but this time it's fueled by a more radical urgency.
"I usually try for a timeless effect in songwriting, so that you can hear a song and generally not think about the context under which it was written," says Bonnette. "But for this one, I was trying to write, and all the bad political shit just kept invading my brain and preventing me from writing that way. So I decided to fully embrace it and exorcise that demon."
Much like Woody Guthrie and Phil Ochs pulled their songs straight from newspaper headlines, Good Luck Everybody feels like a long scroll through social media feeds on a particularly volatile day.
The song "Mega Guillotine 2020," for example, came directly from Twitter. It was influenced by Twitter funnyperson @leyawn's popular tweet depicting a mockup of a French Revolution-style guillotine with one blade and enough headrests for 15 Congress members. Bonnette says the idea inspired him to press record and start playing, and when he did, the entire song came out of his brain fully formed. The final version also features backing vocals by Kimya Dawson.
"There's something that comes along with scrolling through your phone on Twitter or Instagram and seeing a puppy, and then a joke from a comedian, and then a young black person being shot by police, and then another puppy, and then your friends announcing a tour, and then children in cages," says Bonnette. "There's something in that that fucks your brain up. I don't know if it's made me more of a passionate arguer or just made me confused and numb."
On "Normalization Blues," Bonnette laments what this never ending deluge of atrocities has done to our humanity: "I can feel my brain a'changin', acclimating to the madness / I can feel my outrage shift into a dull, despondent sadness / I can feel a crust growing over my eyes like a falcon hood / I've got the normalization blues, this isn't normal, this isn't good."
Later, on "Psychic Warfare," Bonnette takes out some aggression on the man at the root of it all, albeit through his trademark polite aggression: "For all the pussies you grab and the children you lock up in prison, for all the rights you roll back and your constant stream of racism / For all the poison you drip in my ear, for all your ugly American fear, I wrote you this beautiful song called 'Psychic Warfare.'"
After years of partnering with Asian Man Records and SideOneDummy Records, AJJ is releasing Good Luck Everybody on their own, via their new label AJJ unlimited LTD, with Specialist Subject Records handling the European release. Bonnette and Gallaty also produced the record themselves and, in addition to their usual cast of collaborators (Preston Bryant, Dylan Cook, Mark Glick, Owen Evans), it features guest appearances from Thor Harris, Jeff Rosenstock, and Laura Stevenson.
"One thing that makes me rather giddy is that without a label or a producer, our listeners will have no one to blame besides us for the way our sound has changed," laughs Bonnette.
For all of its dark leanings and its pessimistic reflections on modern culture, AJJ hopes that fans will ultimately come out of the album in a hopeful place. By its final track, "A Big Day for Grimley," it feels like AJJ is holding the listener's hand, staring at the looming apocalypse ahead, and whispering a message into their ear: Good luck, everybody.
-Dan Ozzi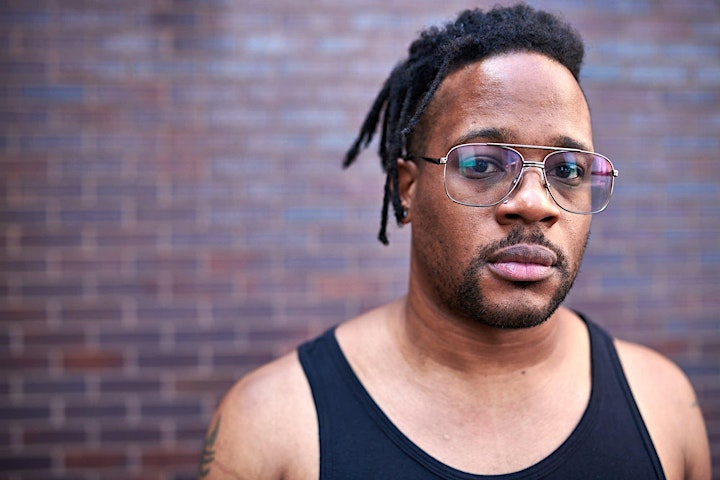 Open Mike Eagle
Los Angeles-based emcee, comedian, and podcaster Open Mike Eagle coined the term "art rap" to describe his whip-smart, literate style of hip-hop, which draws inspiration from and as well as and . A longtime affiliate of the influential Project Blowed collective, he co-founded the trio and larger battle crew Swim Team during the 2000s before making his solo debut with 2010's Unapologetic Art Rap, a humorous set of reflections on everyday life that lived up to its title. He maintained a prolific pace throughout the decade and beyond, receiving acclaim for autobiographical releases like Dark Comedy (2014) and Brick Body Kids Still Daydream (2017) while additionally becoming a respected figure in the comedy world, co-hosting several podcasts as well as the series The New Negroes. With 2020's Anime, Trauma and Divorce, he continued to use his music as an outlet to process personal issues. A much rawer, mixtape-style release titled Component System with the Auto Reverse appeared in 2022.
Michael Eagle II was born in Chicago in 1980. It was at the Southern Illinois University Carbondale that the aspiring MC became an RA, and after he met , the resident advisor and student became fast friends. Grad school took him to the West Coast, where he began attending Project Blowed's open-mic workshops. He founded the group with and Psychosiz, debuting with the 2007 full-length Testing the Waters. All three rappers co-founded the battle crew Swim Team, which released the mixtape Ocean's 11 in 2008. Eagle released a mixtape titled Premeditated Folly the same year, but he made his official solo debut with 2010's Unapologetic Art Rap, an album that featured college bud along with left-field MCs like and . It was released by , who also issued companion EP Art Rap After Party and 's second album, 2011's Watergate. Eagle's Rappers Will Die of Natural Causes appeared on the label, which released a trio of EPs from the rapper, beginning with Extended Nightmares Getdown: The Blue Door and continuing with Rent Party Extension (2012) and Sir Rockabye (2013).
Eagle collaborated with producer and issued 4NML HSPTL on in 2012. released the aptly titled Dark Comedy in 2014, the same year that Eagle submitted a track to The Ron and Fez Show, which the satellite radio talk show duo soon picked up as their theme song. He launched his podcast Secret Skin that year, and co-hosted Conversation Parade, a podcast about the popular Cartoon Network series Adventure Time, in 2015. issued Eagle's 2015 EP A Special Episode Of as well as Time and Materials, the debut by , his duo with . He stuck with the label for 2016's Hella Personal Film Festival, an album recorded with U.K. producer , as well as 2017's Brick Body Kids Still Daydream, a concept album about the housing project in Chicago where he grew up. The same month of the album's release, Eagle appeared on an episode of the final season of Adventure Time, playing a rapping gingerbread man.
In 2018, Eagle started his label and released the EP What Happens When I Try to Relax. The New Negroes, a standup and music series co-hosted by Eagle and , premiered on in 2019. Each episode concluded with a music video featuring guest rappers including , , , , and others; a soundtrack for the series' first season was issued digitally. 's Quarantine Recordings EP appeared in 2020, preceding Eagle's solo full-length Anime, Trauma and Divorce, mixed and co-executive produced by . Component System with the Auto Reverse, inspired by making mixtapes from late-'90s rap broadcasts on college radio, was released in 2022. ~ David Jeffries & Paul Simpson, Rovi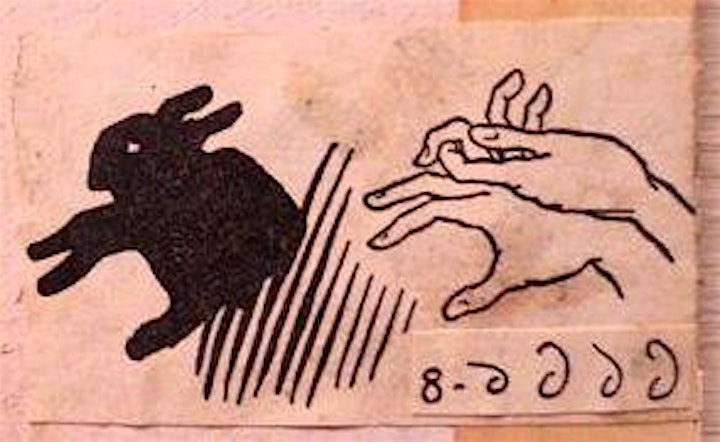 Foot ox
Foot ox is an experimental and somewhat psychedelic folk band from Portland, Or. Originally formed in Tempe, AZ in 2007 . The music and lyrics inspired by dreams, deals with love, death, adventure, heartbreak and fear with indirect and abstract imagery. Unusual but subtle orchestration gives an impression of Intimacy even playing in front of large crowds. The sound swings from driving, upbeat full band, complex and rhythmic, to sparse, quiet emotional moments of vulnerability.